May 2015
Kittelberger photo studio now offers HD video production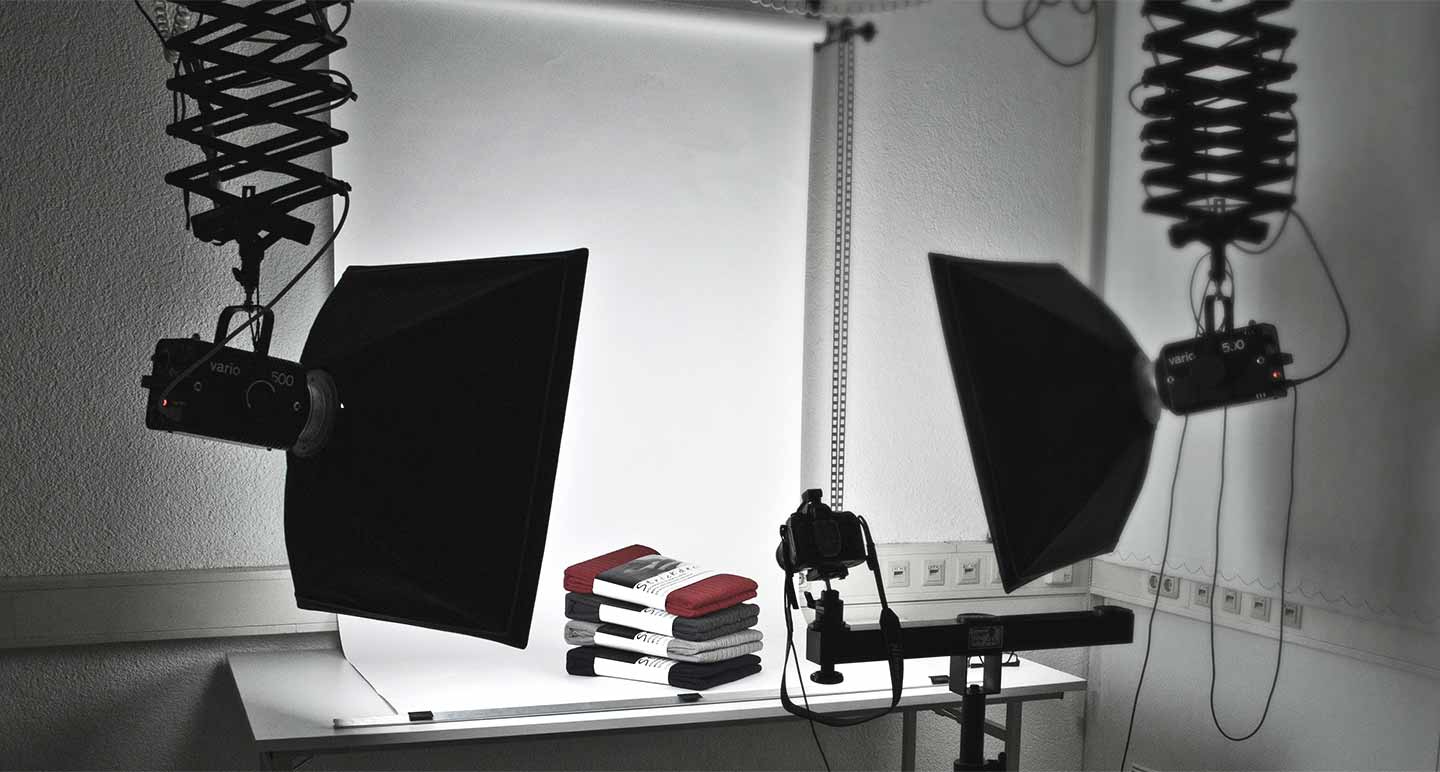 Our new video production facilities offer our customers the production of photos for print, online and application videos – from the idea and implementation through to post-production – everything from a single source.

Our studio uses many flash lights and/or continuous lighting in different ways. With these two lighting techniques we can use the specific advantages of the light sources to achieve the best possible effects. For example, the flash equipment captures objects in sharp focus and even freeze movements without any problem. Continuous lighting is ideal for obtaining a constant illumination of the object during the entire shooting process and results in a natural appearance. All the lighting systems are mobile and are therefore easily transported to any location.
Bluescreen and greenbox
Custom or brand-specific backgrounds with custom branding can be inserted into a video using bluescreen or greenbox processes and this also allows a video to be adapted to several customer-specific requirements.
Project example: fitting instructions for windscreen wipers
We produced the photo and video tutorials for the fitting instructions of Bosch windscreen wipers for the Automotive Aftermarket division of Robert Bosch GmbH. The focus here was on presenting the procedure for fitting windscreen wipers in a simple but understandable way. Although conventional printed fitting instructions are still ever-present, a video clip is more convincing due to its simplicity and the possibility of displaying all the work steps one by one.A video of your products can achieve greater attention, for example on your website or on YouTube. The QR code means that the video is also available at any time for mobile access. Of course it is also ideal for presentation at trade fairs, exhibitions or in showrooms.
Ein Video Ihrer Produkte kann z. B. auf Ihrer Website oder Youtube für erhöhte Aufmerksamkeit sorgen. Dank des Einsatzes von QR-Codes ist das Video jederzeit auch von unterwegs abrufbar. Natürlich eignet es sich zusätzlich auch für die Darstellung auf Messen, Ausstellungen oder in Ausstellungsräumen.
Do you have a question about this topic?