March 2020
We're here for you - also in times of Covid-19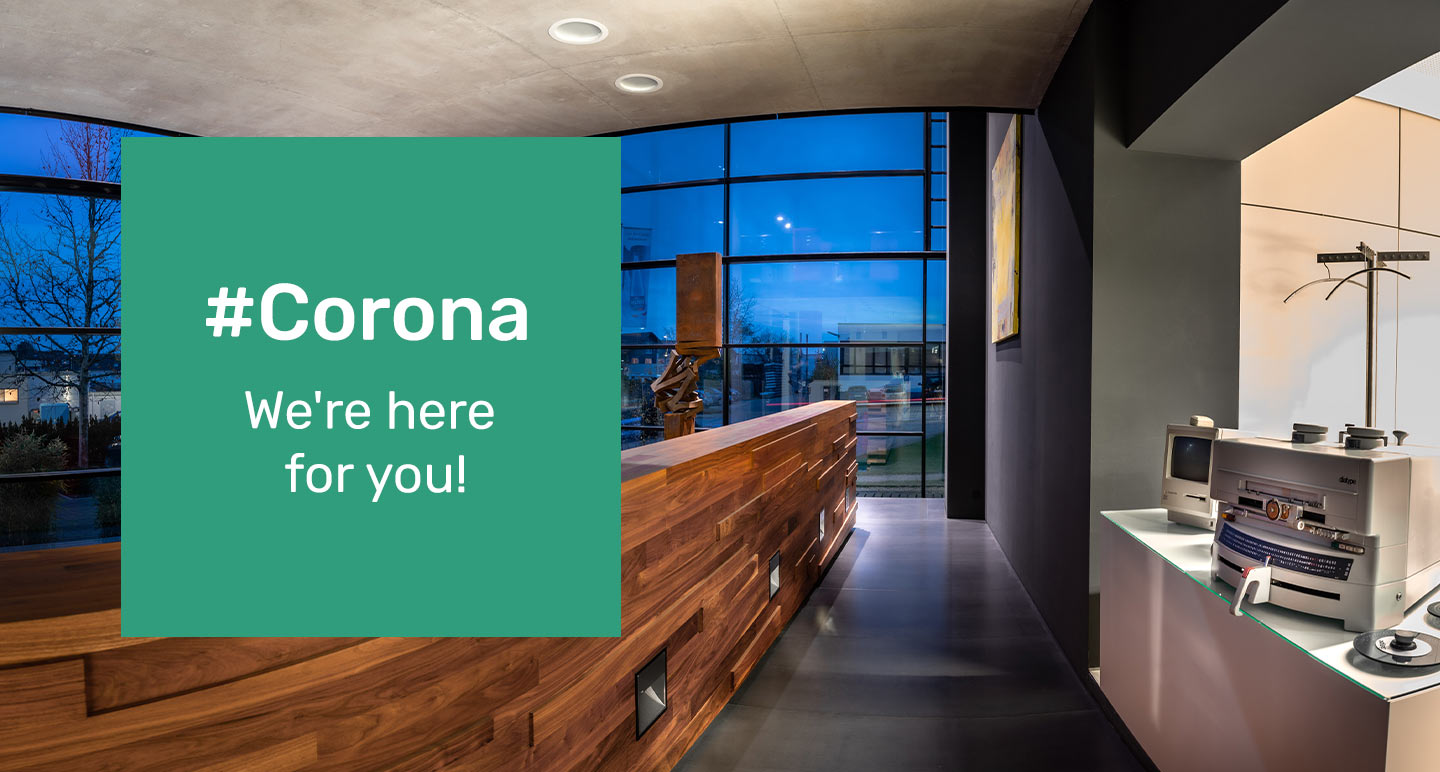 The Corona Pandemic affects us all.
We are aware that our clients, employees and partners are going through difficult times right now. We wish everybody health and success in taking the measurements that are necessary. Kittelberger media solutions has adapted to this situation as much as possible.
Our portfolio is digitial, which means that digital collaboration does work very well for us. That's also why we took early measurements to enable remote work. This now helps us to avoid direct personal contact - and to take responsibility for our staff and the people around us.
Availability
We're here for you! All our teams and departments are working regularly to deliver projects and provide support. Whether at home or in the office: You can reach us by phone and mail just as usual.
Data security
What is important to our customers remains important also for us: We keep working by our established and certified data security standards to deliver high-quality results.
Can we help you?
Do you have questions or are you interested in digital solutions for your enterprise? We're here. Contact us via our website or visit our social media profiles on Linkedin, Instagram, Facebook or Xing. We're looking forward to it - and we hope that we'll soon be able to meet with you in person.
Stay safe, stay healthy!
Kind regards
Your Kittelberger Team