Partnership with eFulfilment Transaction Services GmbH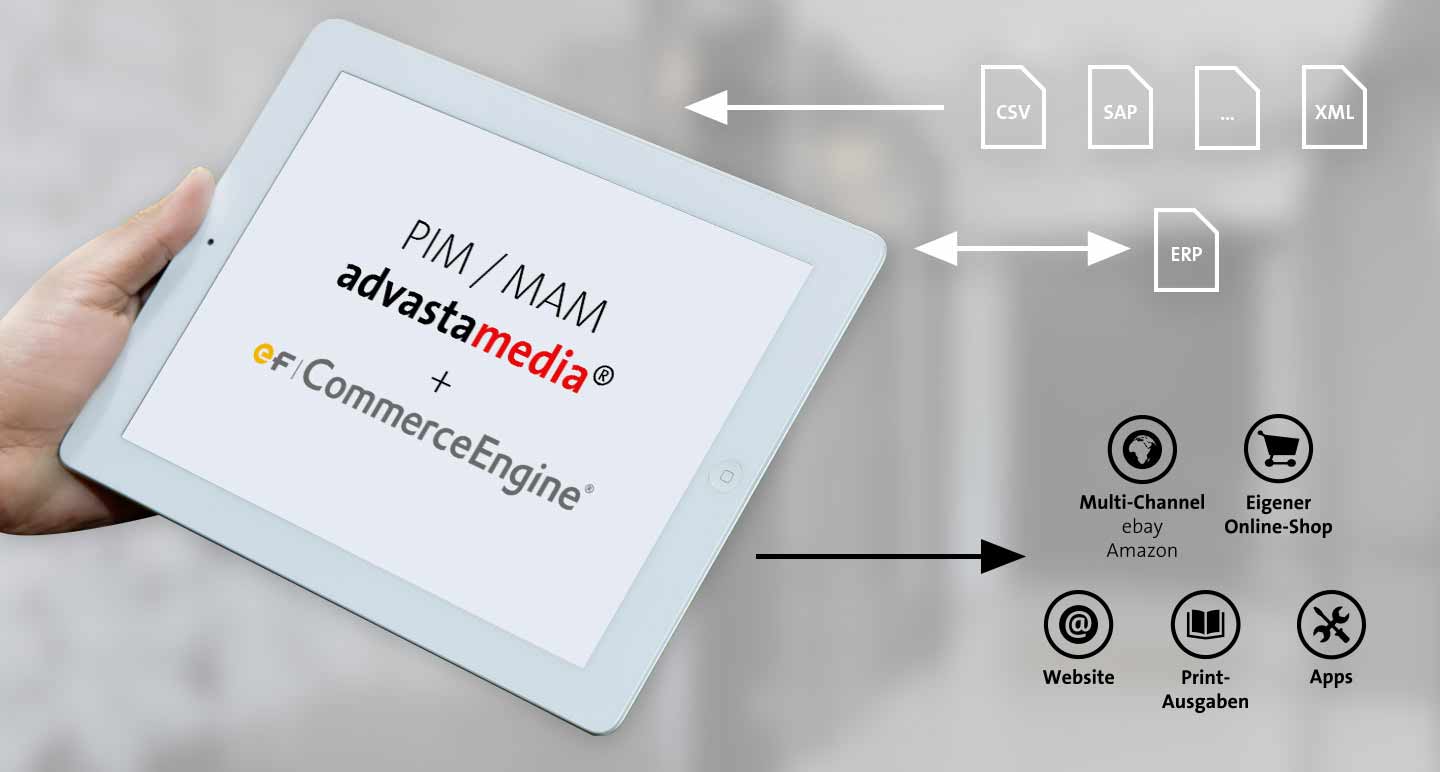 "For many years, we have systematically used the eF|CommerceEngine as a hub in the field of multichannel e-business, together with our e-commerce subsidiary, Commerce21," explains Jürgen Schwitzer, CTO at Kittelberger responsible for the e-business sector.

eFulfilment Transaction Services GmbH was set up in 2004 and has its head offices in Ludwigsburg. The company is a service provider for an SaaS-based e-commerce middleware platform called eF|CommerceEngine. This is a workflow-based business software which manages all processes in cross-channel commerce, provides data management functions and permits the smooth connection between service providers and marketplaces via preconfigured interfaces.

This allows Kittelberger and Commerce21 to offer customers efficient full-service solutions for a sustainable e-commerce system landscape – from strategic consultation and the conceptual, technical and graphic production of online shops and e-commerce platforms through to e-commerce management.  Another core competence is integration with PIM, CRM, ERP and logistics.

"Our customers also benefit from the fact that we run several online shops ourselves. We can therefore pass on the findings and best practices we have gained," says Managing Director Jan Kittelberger. "This partnership is a valuable addition to our e-commerce portfolio."